-The wall station is a magnet marked with encoded number.
It works as follows: the watchman brings the Loading box near the wall station, so that the Loading box receives a different code depending on the wall station, which is registered along with the exact marking time.

-It is fixed with two screws. It is anchored to the wall to prevent its manipulation, this way possible watchman's deceits are avoided.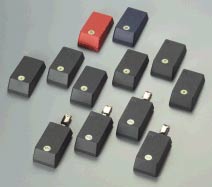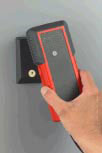 When the watchman's patrol ends, the Loading box is connected to the Station box, unloading the data which can be printed on narrow paper roll.
In type II, the Station box is connected to a computer, where the data lists are unloaded and saved.
Data computerized treatment.
Printing by means of PC.